We use data as the base for all our strategy projects.
No matter if the strategy in question addresses social media, or traditional media, communication or PR, creative, digital or e-commerce – all of our strategies are planned intelligently, focussed on ROI and created with an in-depth understanding of the market and consumer habits.
Whichever project our services are needed for, the result will be an increase in client sales and revenue.
Media Investment Management
Media is what we live & breathe
(& eat for breakfast)
We are a never-stopping, never-backing-down, #1 media partner and #1 media buying agency in the region.
Our main goal is to get the best results and the highest quality for the most advantageous price, which is why you will see us always optimising your investment and figuring out new ways to reach your target audience.
With decades of experience under our belt, we pride ourselves in being the masters of negotiation.
Your brand communication
in safe hands.
While the world is digitally transforming, we guard your brand communication. As the regional leader in Programmatic advertising, we have a unique Agency Trading Desk which consists of locally collected data and precious know-how.
We are going in step with the latest marketing automatization CRM systems and are using the most advanced technologies for several campaign management platforms (DSP – Demand Side Platform) as well as DMP – Data Management Platform.
We will find your digital customer
wherever they are.
Our goal is to help you better understand your marketing targets and encourage you to take risks, try unconventional methods and tackle digital media with us.
On the road from digital media strategy, and planning, to buying and optimisation – let us worry about reaching the best possible results. Because that's where we excel at.
Creative thinking, creative doing,
creative problem solving.
Our big Creative department handles all the creative stuff. Through experience, a hint of positive craziness, and a lot of talent, our creatives will always push boundaries when developing brand strategies, visual or corporate identities, and other creative concepts.
With numerous awards under our belt, we combine insights and consumers-centred thinking in order to create the most effective content for our clients.
We are well versed in both traditional and digital media, so contact us and choose your fighter.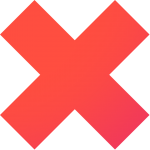 Research Department walked so Data could run. That's why it was a natural evolution for us to go from research & analysis to building a data "warehouse".
However you choose to call it, the bottom line is – we help brands get to know their customers. If it's focus groups you need, questionnaires, market research or perhaps deep interviews – you name it, we can make it happen.
With vast experience in almost every aspect of the industry, we feel comfortable interpreting any kind of data your brand needs.
It all starts with an insight
(and we have many).
We are the champions of in-depth analysis and have many reports which can make your data clearer and more user-friendly.
Customer & Shopper behaviour insights followed by personalised targeting are part of our everyday.
Context & Sentiment analysis is something we feel supercomfortable doing and have a proprietary tool for, but we can also measure the results through Effectiveness modelling, measurement of ROI, as well as evaluation based on Econometrics.
If you need a type of report that's not stated above, just contact us – chances are we can make it happen.
And we don't mean just
social media content.
TV or TikTok, YouTube or Twitter, Facebook or Instagram… You name it, we've done it.
We create original formats, tailor-made for your brand needs, and are always up for tackling complex solutions and finding out new ways to help your brand better convey its message.
Reputation is everything,
and we know it well.
Values of your brand are always on our mind, no matter which type of communication strategy is required. Is it brand PR, media relations or ever exciting crisis communication you need, our teams will be at your full disposal, whenever you need us
New era brings
new experiences.
We make sure your customers keep coming back by always trying to be one step ahead of their needs.
These last couple of years made us even more experienced in online and hybrid events, but in addition to this new knowledge, our expertise in real life events, influencer marketing and other types of engagement marketing always results in a tangible outcome and favourable results for your brand.
OUR THOUGHTS
20+ years of going in the right direction.