Podcast.rs platform is a gathering place for Serbian podcasters and offers 15 categories of podcasts out of over 200 in total. In the health category, as one would expect, the greatest number of topics deal with psychology, but there is also a podcast on varicose veins. The podcast listening time is increasing and it is expected to reach half an hour a day, which is a huge leap compared to the average podcast listening time of 12 minutes in 2019.
This was a good enough reason for us to look into podcasts as a new/old medium in our Direct Lupa report prepared by the Data Analytics & Insight sector. For the first time, a large number of Serbian podcasters shared their opinions on the topic.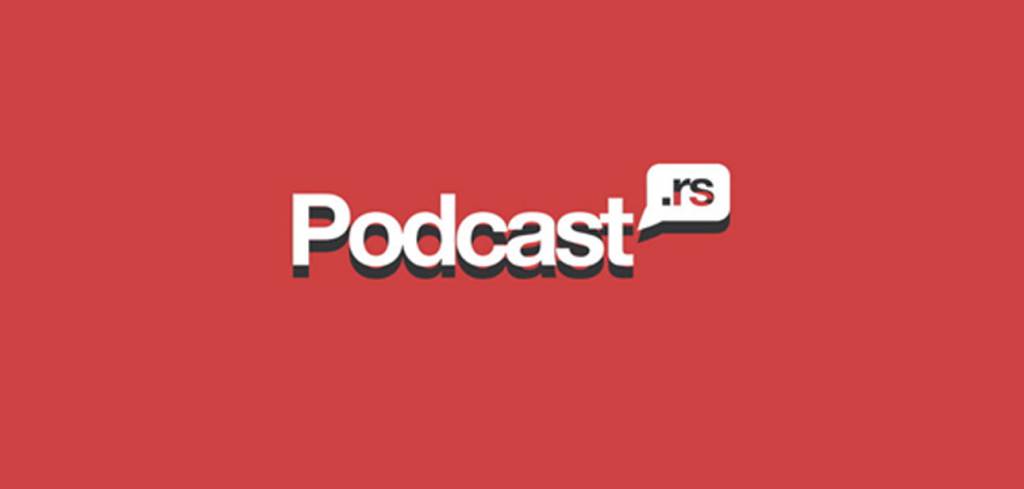 Here are the key findings of our research on the medium, development and possibilities of podcast advertising.
Download the full text of Direct Insight: Podcast
Deeper connection with listeners
Today, 52% of Internet users aged 16 to 64 listen to podcasts. Although podcasting is now a fluid sector, one thing is for sure: audio will remain popular after 2022.
Needless to say, words on a webpage cannot engage the audience as much as a voice can. That voice fosters trust which in turn leads to sales of products or services.
Podcasting in Serbia – between enthusiasm and sustainability
Data show that the first podcast in Serbia was recorded in 2005, when B92 radio broadcast its show Kažiprst. However, this format experienced the greatest surge in popularity during the Covid-19 pandemic. Digital and podcast influencer Ivan Minić explains for Direct Lupa his view on recent developments in podcast industry.
The mapping of the podcast market in Serbia conducted by USAID in February 2019 identified 88 podcasts, twelve of which had not been active for a long time.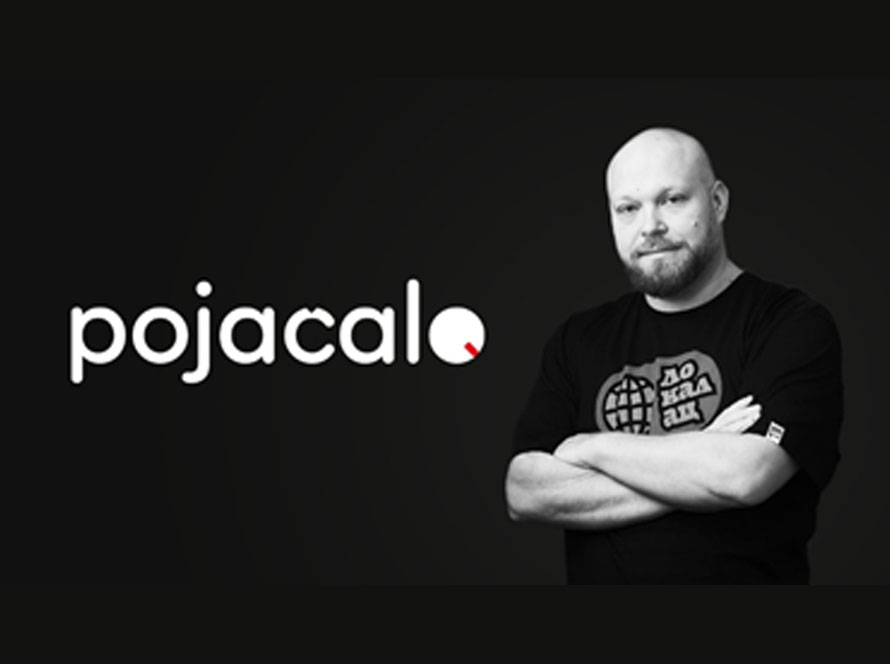 A year later, the market can boast a greater number of podcasts, some of which, like Agelast and Tampon Zone, have quickly topped popularity charts.
The data show that Serbia follows the global trend by offering a variety of content to its audience. The most popular topics are (USAID Serbia, 2019): music, entrepreneurship and business, pop culture, IT, lifestyle (self-help, personal growth and development), cuisine, Daško and Mlađa covering news, politics and popular culture), feminism, art, etc.
Speaking for Direct Lupa about the podcast market in Serbia, the authors and producers conclude that this format is in a fledgling phase when the audience is just starting to discover it.
Find interviews with the most successful Serbian podcasters in Direct Insight: Podcast
Podcast Advertising: Focusing and investing in measurements
Brands are mostly concerned about measuring results from audio advertising. Some digital platforms, including audio, are slowly adopting programmatic technology and the ROI tracking tools that come with it.
In part, this is because audio platforms initially focused on increasing the total number of premium subscribers, rather than investing in so-called freemium models that are primarily supported by ads.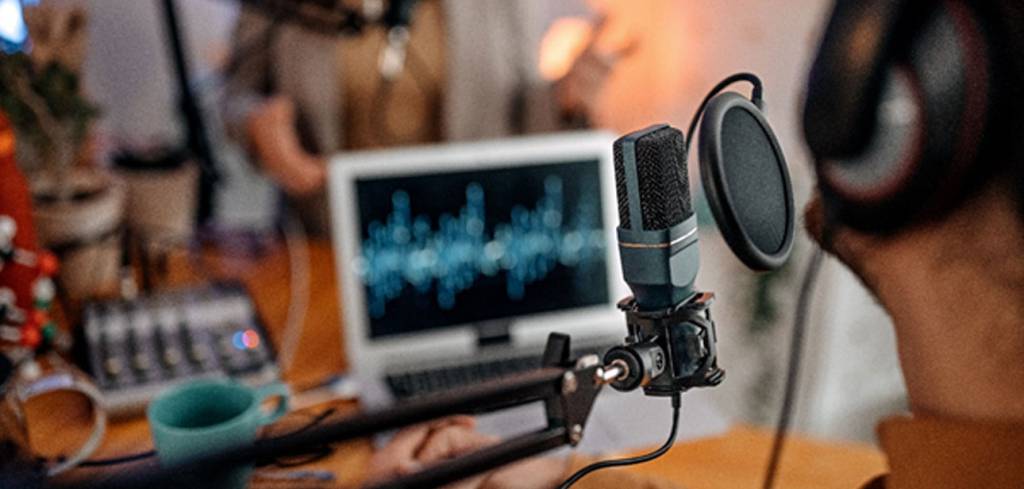 However, the number of users opting for free content with ads is increasing so it's time to solve the measurement issues.
Find out why podcast ads are in the top 5 most trusted formats
The future of podcast advertising
Podcast listenership is not only large and growing, but also attractive: mostly young, high- income and university-educated people generally approving of podcast advertising. This information is especially valuable for podcast advertising because the audience is increasingly inaccessible and advertisers may find it harder to reach younger listeners who are more likely to use ad blockers in other forms of digital media.
While the pandemic has slowed the growth of spending on podcast advertising, annual spending is heading for overall growth. Spending on podcast ads in the U.S. is expected to grow by 30.2% in 2022, exceeding the $ 2 billion mark.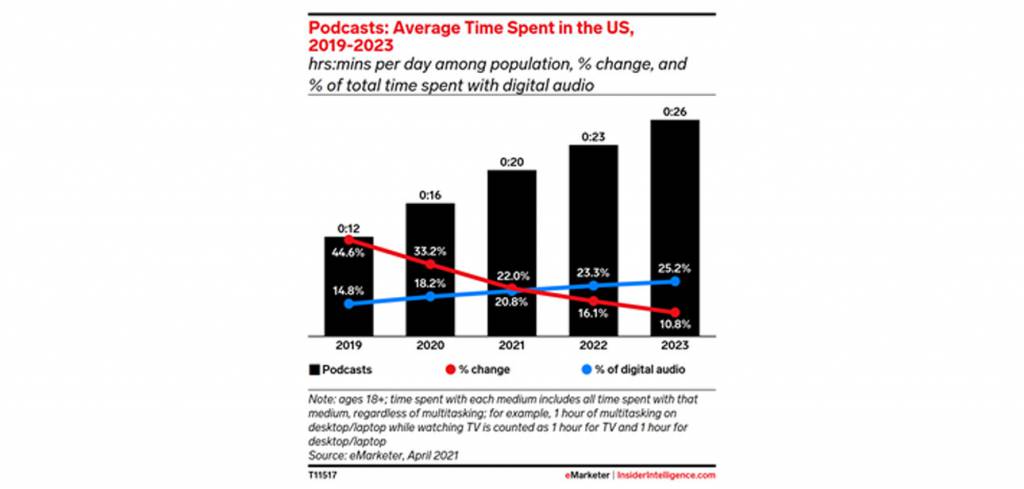 And that's not all.
Find out the most popular podcasts in the world and the forecast for podcast growth.
Discover what is needed for the development of podcasts and learn about sponsorship negotiations from the podcasters' perspective.
You can access the full text of Direct Insight: Podcast here