On June 9, the Digital Day conference at Belgrade's Dorćol Platz saw awards presented for the best
digital campaigns and projects, and DM's creative team were among the winners.

Our When You're Ready campaign won the IAB MIXX award for the Best Campaign Effectiveness
category.

After four UEPS awards, a Kaktus, and a Disrupt, this is the seventh accolade for the campaign
supporting sexual abuse victims. The campaign When you are ready was created in partnership with
Alma Quattro.


The international Mixx Awards are awarded by the Interactive Advertising Bureau Serbia, and this
year's event was the fifth in a row.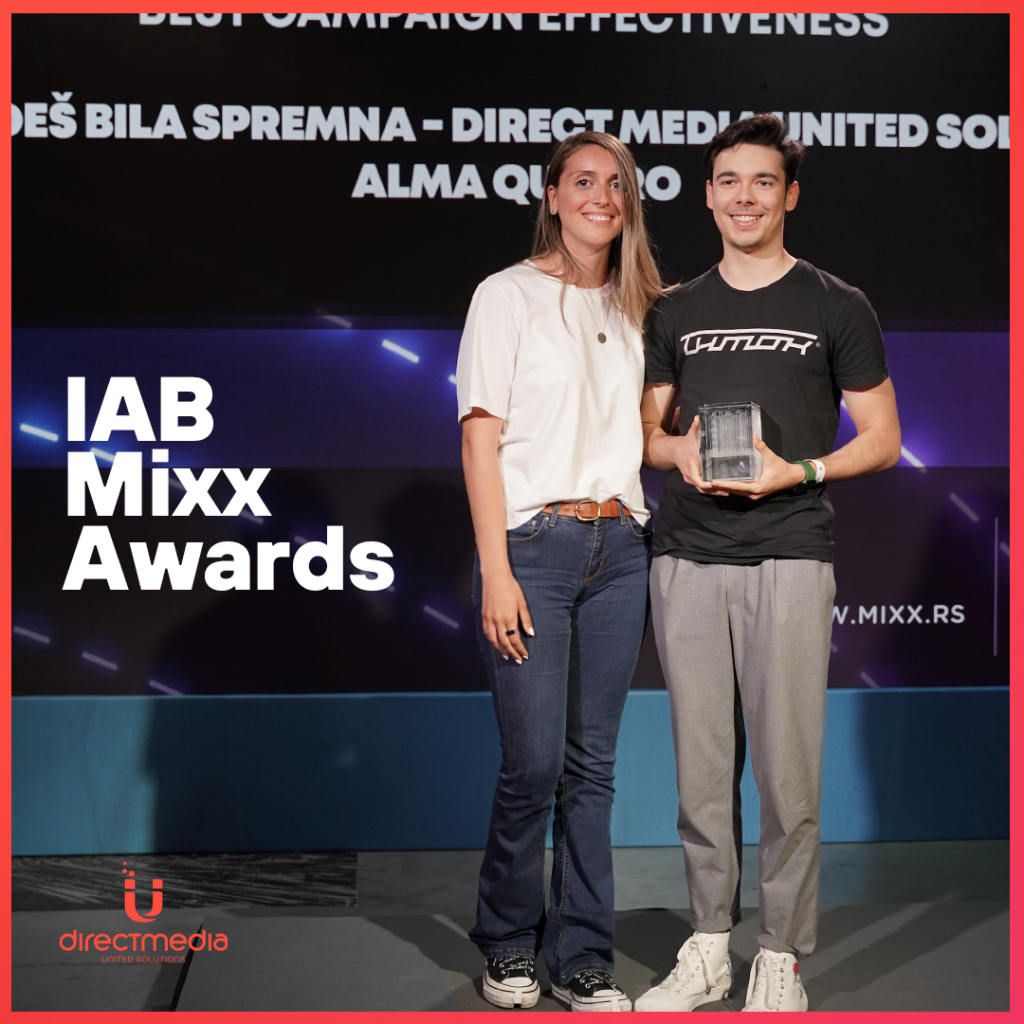 The representatives of the DM Creative team Stefan Gajić and Sofija Savić received the award.